[VIRTUAL] I'm Okay, Just Busy: How to effectively eliminate busy and enhance productivity
EVENT DESCRIPTION
Are you a project manager drowning in a sea of tasks, deadlines, and never-ending demands? Does every day feel like a fire drill, putting out one fire after another? What if you could eliminate the urgent zone and learn the art of saying "no" without guilt and pressure. During this presentation, you'll learn the root cause that's keeping many project managers and high achieving busy professionals in a state of overwhelm and busy-work. You'll gain insight and practical tools that will reclaim your time, improve your focus, and boost your overall effectiveness as a professional in your industry. Get ready to unlock your potential while achieving a healthier work-life integration.
KEY TAKEAWAYS
Identify the barriers that are keeping many individuals and teams "busy" vs productive.

Learn how to set effective boundaries and say "no" without guilt.

Learn 3 practical tools that will help to work less, get more done, and reignite purpose and productivity!
Special Giveaway this month!
A lucky chapter member in attendance will win a personalized 10 minute assessment to discover their natural working genius zone as well as what their frustration zones and a full 60 minute coaching session to dive into how they can leverage this information in their work to increase productivity, make a professional impact and find more fulfillment and joy in their work!
PRESENTER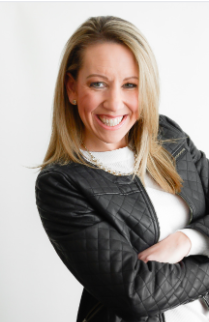 Presented by: Jill O'Boyle
https://www.linkedin.com/in/jill-o-boyle-97773214/
SPEAKER BIOGRAPHY
Jill O'Boyle a High Performance Coach, Author, Motivational Speaker and Host of the "Your Life Your Story – Rise Up" Podcast. She specializes in Communication, Productivity, and Purpose. Jill is a highly energetic speaker that builds connection and engagement with her audience by her contagious personality, humble nature, and passion for helping people RISE UP to their full potential. As a time-management expert, Jill helps project managers and high-achieving professionals shift from working 60+ hours per week and burned out to maintaining a 40-hour work week, getting more done in less time and reigniting passion, freedom, and abundance in all areas of their life. She understands because she's been there, and she knows the path forward to reach massive results in getting your time back while maintaining a life full of peace, productivity, and purpose.
It is no longer possible to register for this event