Dancing inside the waterfall: borrowing agile concepts to benefit your waterfall project
Agile concepts can benefit every project, including waterfall implementations!  In this session we show how to apply core agile concepts in any situation, and avoid saying agile "trigger" words that could create resistance.
Key Takeaways:
Learn four key concepts applied in agile work efforts.
Understand the benefits and uses of these concepts in every project.
Learn how to avoid "agile prejudice" regarding using these ideas, and how to overcome objections.
Have a means for conversing about these ideas without mentioning agile.
Presented by: Ryland Leyton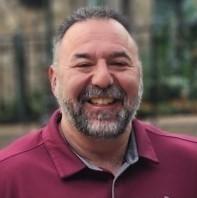 Ryland Leyton, CBAP, PMP, CSM, is an avid Agile advocate & coach, business analyst, author, speaker, and educator. He has worked in the technology sector since 1998, starting off with database and web programming, gradually moving through project management and finding his passion in the BA and Agile fields. He has been a core team member of the IIBA Extension to the BABOK and the IIBA Agile Analysis Certification. Ryland has written popular books on agility, business analysis, and career topics. He can be reached at www.RylandLeyton.com.
It is no longer possible to register for this event